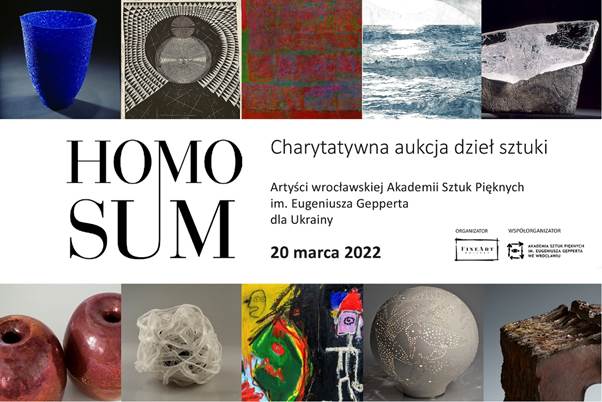 Next Sunday - March 20, 2022 at 6.00 p.m. - a charity art auction will be held. HOMO SUM / I AM HUMAN. There will be 67 unique works to be auctioned off, 55 artists associated with the Wrocław Academy of Fine Arts. E. Geppert. The works will include, among others ceramics, painting, glass, graphics, jewelry, fabric.
The aim of the auction is to raise funds to help children and mothers from Ukraine who had to leave their country due to the war and are currently staying in Wrocław and the surrounding area.
On behalf of the Artists and myself, I cordially invite you to take part in the auction https://onebid.pl/pl/auction/-/3301
The works of exceptional artists of the Wrocław Academy of Fine Arts can already be auctioned off.
Let's show together how great a driving force is art!
You're welcome!