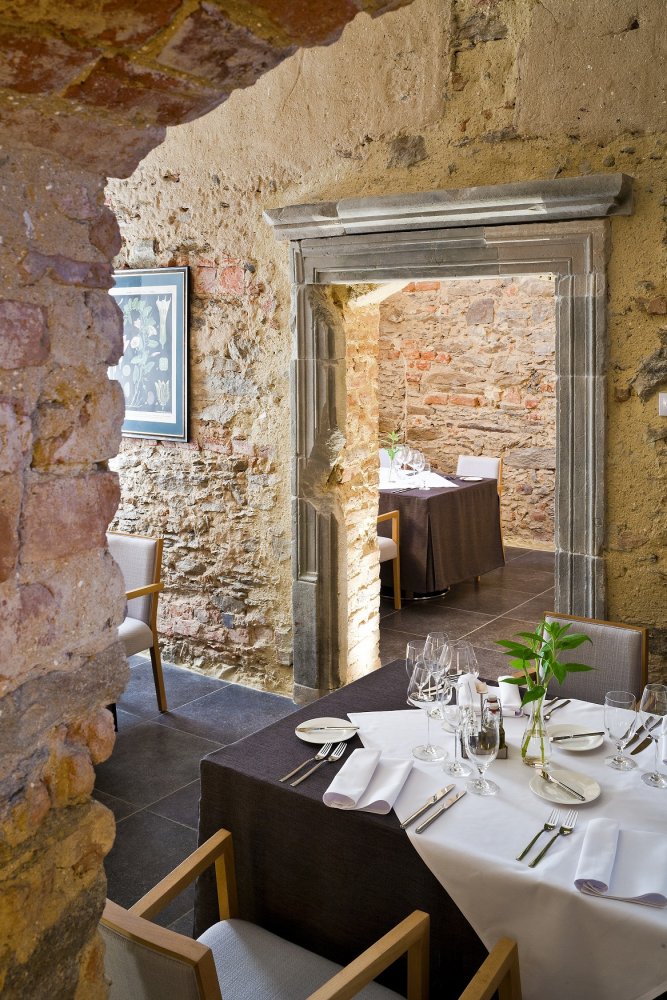 Restaurant Menu
Unique flavors for extremely demanding customers
Masters proportions between the form of serving and the taste of the dishes guarantee the satisfaction of all guests

Á LA CARTE LUNCH MENU
Grilled Halloumi cheese
(VEGETARIAN)
lettuce, compressed watermelon, strawberries
young potato, black garlic, dill, pickled cocumber
Goose stomachs
(VEGETARIAN)
orange polenta, cherries, broccoli, porto
Green peas cream
(VEGETARIAN)
goat cheese, mint, olive oil
Cold beetroot soup
(VEGETARIAN)
quail egg, dill, buttermilk
Milledt dumplings
(VEGAN)
spinach, chanterlles, mushrooms, broccoli
green asparagus, black lentils, pak choi
young potatoes, romaine lettuce, cherry tomatoes, tarragon
Chocolate fondant
(VEGETARIAN)
Coconut panna cotta
(VEGAN)
strawberry sorbet, seasonal fruits


Á LA CARTE DINNER MENU
pickled tomato consomme, homemade ricotta, basil
corn chicken, grana padano, baked yolk, anchovies
Argentine sirloin tartare
.
shallots, capers, chanterelles, baked yolk, pickled radish
avocado, smoked chili, cherry tomatoes, shallots
Baked young beetroots
(VEGAN)
coconut, curry, young broad beans
capers, sheep cheese, lamb pastrami
Andalusian gazpacho
(VEGAN)
pepper sorbet, basil, black olives
spaetzle, carrots, sugar anp peas, spring onions
Basil risotto
(VEGETARIAN)
zucchini, broad beans, sugar snap peas
dish available additionally with corn fed chicken breast
Spelles pasta
(VEGETARIAN)
truffle, chanterelles, young beans
white pepper, chorizo, tomatoes, zucchini
young potatoes, chanterelles, roasted almonds, glasswort
celery, fig fennel, porto sauce
baked potato, portobello, Bernese sauce, spinach
parisian gnocchi, young parsley, wild broccoli, salsa verde
Chocolate delicacy
(VEGETARIAN)
Bergamot mousse
(VEGETARIAN)
coconut, lemon, milk chocolate
strawberry sorbet, seasonal fruit, mint
lection of regional cheeses
(VEGETARIAN)
Lower Silesian Cheese Dairy
10% of service in case of orders over 4 persons. Most of the dishes contain vegetables and fruit coming from our ecological cultivation. The menu holds the V-Label certificate confirming safety and quality of vegan and vegetarian dishes.
MENU À LA CARTE VALID IN THE HOURS
LUNCH 13:00 - 15:30
KOLACJA 17:00- 21:30