In the atmosphere of complete relaxation, our Guests may undergo a wide range of professional cosmetic and wellness procedures. It will certainly be a unique pleasure for all persons visiting luxury SPA by L'Occitane.
Regardless of the fact whether you plan a stay for a single person, a romantic weekend in the SPA for a couple, family holidays or holidays with a group of friends, we may guarantee that the rest in our SPA in the castle near Wrocław will be unforgettable. We invite you to relax while using our unique packages, special offers and a wide range of procedures.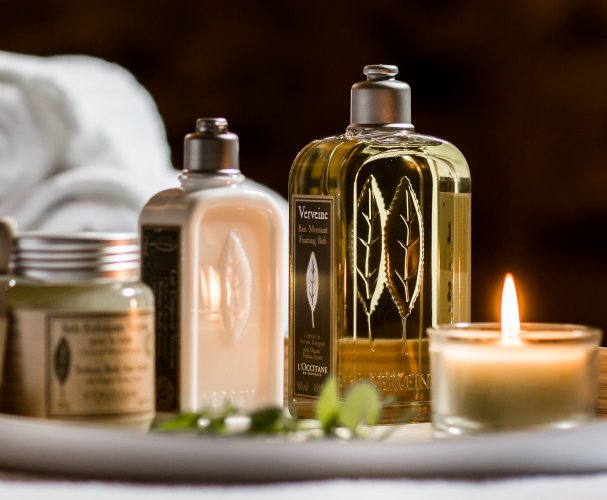 Cosmetics
From the formula, through the selection of ingredients and perfect consistency up to fragrance - L'Occitane cosmetics guarantee the quality, effectiveness and delight for your senses in all aspects. Luxury Wellness & SPA by L'Occitane is also an environmentally friendly brand which in all packaging uses recycled paper and material as well as utilising waste and implementing projects limiting energy consumption in factories and minimising CO2 emission. Briefly speaking, it is a brand that respects nature and utilises its abundance in a conscious way.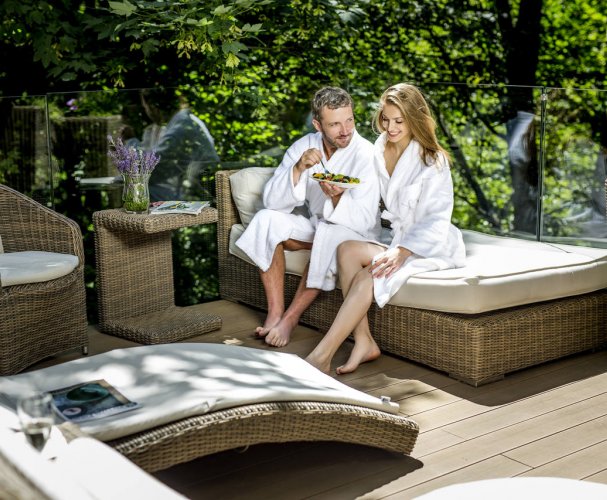 L'Occitane
Continuing this tradition, L'Occitane has decided to use its products while cooperating with the best SPAs, the philosophy of which is uniform with the brand philosophy. Model L'Occitane SPAs have been already established inter alia in Brazil, Vietnam, Hong Kong, Taiwan, France and Russia. Now, it is time for Poland. We invite you to the procedures in SPA by L'Occitane at Uroczysko Siedmiu Stawów, which is a perfect place for a romantic SPA weekend for a couple.
WELLNESS & SPA BY L'OCCITANE OFFERS:
studio of four SPA by L'Occitane rooms special VIP zone for procedures for a couple (with a bath for joint aromatic bathes and with beds allowing for simultaneous performance of procedures for the woman and for the man) professional face & body procedures based on exceptional organic L'Occitane cosmetics L'Occitane massage studio Finnish sauna and steam sauna comfortable rest zone with a panorama terrace wellness bar