Uroczysko Siedmiu Stawów has prepared a modern playroom for children of all ages
It is equipped with special furniture and professional aids that develop psychomotor abilities of children through play. It includes block modules made of stiff sponges that children can safely sit, jump or rock on. As in every room for children, you will find here plenty of colourful toys, books on various topics and educational games. All children are under the loving care of a competent organiser of games and popular kids activities. * available on request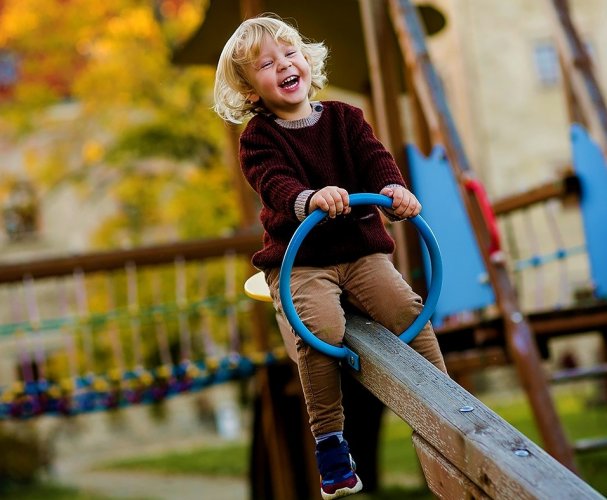 Kids playground and swimming pool area
After an active time spent in the playroom or outside on swings and slides, children will gladly relax in the children's cinema – the special zone in which they can watch cartoons and films. A swimming school is organised for more active children looking for sports activities. Younger kids can frolic in the wading pool prepared specially for them next to the swimming pool (available from the end of 2013).When meal time comes, all children will happily run to meet their parents in the restaurant that is adapted to their needs. There are special menus, high chairs, plastic cutlery and crockery for children.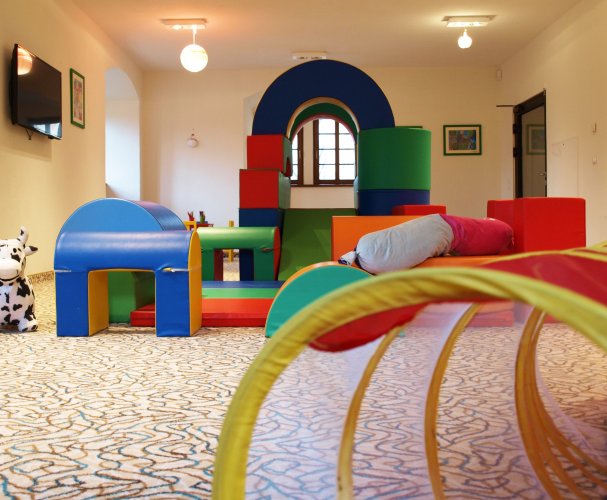 Kids room
It is equipped with special furniture and professional aids that develop psychomotor abilities of children through play. It includes block modules made of stiff sponges that children can safely sit, jump or rock on. As in every room for children, you will find here plenty of colourful toys, books on various topics and educational games. All children are under the loving care of a competent organiser of games and popular kids activities. * available on request

Care
The personnel of Uroczysko Siedmiu Stawów make every effort to ensure that parents and their children feel comfortable. The specialised staff makes sure that every guest can fully relax and unwind; therefore, at your request, we will prepare furnishings and accessories that will make child care much easier. Every Saturday and Sunday, we provide a hotel employee who will take care of the children from 10:00 a.m. to 6:00 p.m.

Equipments
We offer special equipment of the rooms, inter alia baby beds and changing tables for babies, bath tubes, bathroom steps and chairs as well as protection devices for sockets and drawers and additionally children's textiles: pillows, blankets, towels, dressing gowns, children's accessories: bottle and baby food jar warmers, disposable bibs and baby monitors.